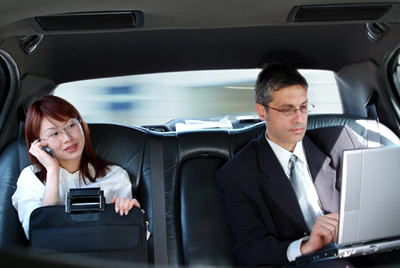 We believe that reliability is still the core of customer service. As a client of Cloud 9, you enjoy the benefits of safe, reliable, hassle-free transportation in the finest, most well maintained vehicles.
To ensure perfection, let our experienced team of representative's assist in planning your event. We can deliver a unique and customized experience for every occasion. Whether it is a ride to the airport, or entertaining VIPs, each of our passengers will enjoy luxury travel in any one of our Lincoln Stretches, and Sedans, SUV's, and more.
We have one of the best fleets in the Honolulu Area and when your vehicle arrives, it will always be on time and in pristine condition, inside and out. Take a trip with us and indulge in the comfort of riding on Cloud 9.
CORPORATE TRANSPORTATIONS OPTIONS
Executive Sedans - To accommodate 1 to 2 passengers for airport trips, point-to-point transfers and executive charters. Perfect for the frequent business traveler.
Luxury Stretch Limousines - For Reservations of 3 or more passengers, we offer a full line of Limousines. Select a Standard Stretch, Super Stretch, or Ultra Stretch. Complimentary beverages are provided and special requests are welcomed. Corporate vehicles are cleaned and serviced on a daily basis to assure safety, reliability and comfort. Plug in for Iphone available.